Must-Have Pet Supplies & Accessories
Author: Pet Store NSW Date Posted: 15 April 2020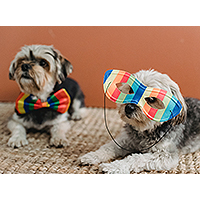 They say that a dog is a man's best friend, and we firmly believe that. Just like you, we're also passionate about our furry friends, no matter how big or small they are.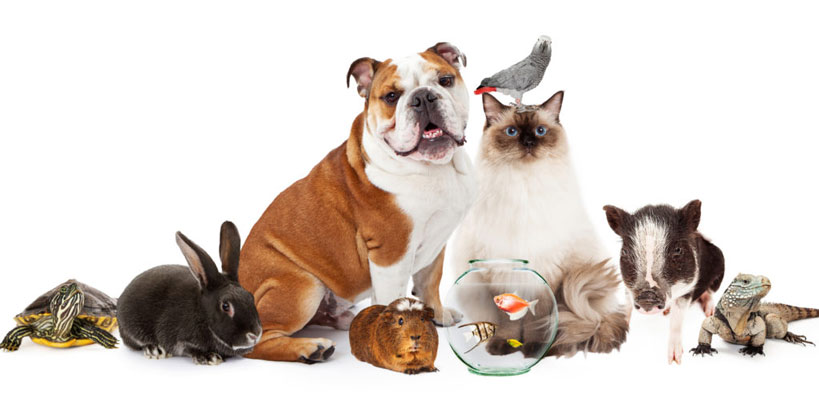 We created Pet Station with a vision to make a hub where passionate pet owners (just like you!) can have a one-stop pet shop experience and grab all the essentials for their loveable furrballs.
We know that a healthy, well-nourished pet is a happy pet. Our friendly and knowledgeable team members are committed to providing resources and advice to help your pet thrive at every stage of life. With our speedy shipping service, you can count on us for affordable, innovative and high- quality products that are not easily available in pet stores near you.
We are based in Albury, New South Wales, Australia and our products are only available online. If you've ever wondered, "what's the best pet shop near me?", you can have the peace of mind knowing that we are here for you to grab your pet supplies from our pet store online at any time 24/7.
As passionate pet owners ourselves, we know that you always want to ensure your best friend has the best toys and gadgets to keep themselves entertained. That's why we've compiled a list of must-have items that you need to add to your pet store shopping list.
Harmony Lorikeet & Honey Eater Mix
This treat is a delight for fruity, nectar-loving birds. It has been formulated to attract a number of beautiful wild birds, such as Rainbow Lorikeets.

The Harmony Lorikeet & Honey Eater Mix is a healthy alternative to seeds or honey-soaked bread. The mix can simply be placed in a dish, sprinkled over fruit, or mixed with warm water to entice birdsin a healthy manner.
Feliway Fear & Stress Diffuser & Refill
The Feliway Stress Diffuser is a great method to help cats experiencing some sort of stress. By mimicking the cat's natural pheromones, Feliway creates an aspect of security and familiarity for your cat, by imitating a cat's local environment. Feliway is used for cats mainly during a change in environment.

It can also be used for:
Introducing a new pet into the family

Moving houses

Cat boarding,

Trips to the vet; and

Change in routine.
Bayer Kiltix 5 Months Tick & Flea Collar
Designed to fit dogs of all sizes, the Bayer Kiltix collar aids in the control of the deadly Paralysis ticks. The treatment, which is in the form of an adjustable collar, lasts 5 months to protect your pup from any nasty fleas or ticks. The collar is safe for puppies over 12 weeks of age, it's the cost-effective way to provide long lasting control.
Equinade Light Neatsfoot Oil
Equinade Light Neatsfoot Oil is an effective, high-quality oil that is quickly and easily absorbed by leather. The product is designed to soften and preserve your leather, extending the life and ensuring you get more use out of it.
The oil is designed for use on leather harnesses, saddles and other gear. Equinade restores leather to its original softness, repels water and preserves the lifespan of your leather. It also restores cracked, dried-out or stiffened leather to a soft manageable condition and contains premium ingredients.
Peters Timothy Premium Grass Hay Rabbit Guinea Pig Food 1kg
Peters Timothy Hay is grown in Australia from Canadian seed and is a premium grass hay product. Recommended by veterinarians, it is a great choice of food for small animals, due in part to its high fibre, low calcium content. It is a soft, fragrant hay rich in natural flavour, and owners can be rest assured knowing they are giving their pet the very best.
Cat Mate 3 Piece Litter Kit Beige Sieve Tray with Scoop
The three-piece cat mate litter kit makes cleaning out your cat's litter box a breeze. The three-piece kit makes your cat litter last longer, reduces odour and requires low-maintenance and upkeep.

When the litter in the top tray gets wet, it soaks up the liquid and falls through into the bottom layer, making it quick and easy to distinguish the dirty from the clean litter.
The best part about the Cat Mate three-piece litter kit is that only the wet litter is removed, meaning you won't have to spend money changing the entire litter each time.
This convenient, low-cost option for maintaining your cat's hygiene is a must for all cat owners.
Scratching Post
This one is for all those cat owners out there who die a little inside every time they hear the
scratching of their leather furniture.
Scratching is natural cat behaviour and allows cats and kittens to rid their claws of old layers and mark their territory.

When taking your next trip to the pet store, you should look out for a sturdy, tall cat scratching post that will allow your cat to extend to its full length. Getting used to a scratching post may be hard in the beginning, which is why you must ensure to start your cat early so they can adopt the training in during their infancy.
Standing Food Bowl
If you're someone who is time-poor or have a busy life and are always trying to make it home to feed your pets, this is a perfect solution for you.
The free-standing food bowl allows you to fill it up and will automatically dispense dry food once food levels have reached below a certain point. The best part about this one is that you only need to refill it about once a month, depending on the size and number of pets you have.
If you have taken a trip to your local pet store and are unable to find this item, it's probably best to have a look at some online pet stores.
Water Bottle
This is for the owners of feathered friends out there. If you're constantly having to change your bird's water tray because it keeps getting filled with food and rubbish (including poop!) and want an alternative solution, we know just what you need.
Small birdcage water bottles are available in a number of sizes, and you can find the perfect one to accommodate your pet. The bottles come in glass and plastic, with glass bottles having the advantage over plastic bottles as your bird won't be able to chew through the bottle.

Simply fill the bottle with fresh water, and hang it on the outside of the cage with the drinking tube extended through the cage bars.
Ease your bird into this new device by hanging the new water bottle over the existing water dish. You can remove the tray once you can see that your bird has familiarised itself with the bottle.
Cord Covers
This is one that you probably won't be able to find at your local pet shop, so it's best to visit an online pet store.
If you're the owner of hyperactive bunny rabbits, you know how much they love to nibble away at anything in their site. If you keep your rabbits indoors, you should probably invest in some cord covers to protect the cables and wires in your home from being totally destroyed. Cord covers are inexpensive and easy to install and will ensure your cords won't be bitten and your bunny won't get any injuries as a result.
Cat Hammock
If you see your cat climbing to strangely high surfaces and sleeping in trees, you should probably rush off to a pet shop near you right now and get your cat an indoor hammock.
A hammock will give your cat the ultimate gift of relaxation, and a place where they can watch you from a distance, especially if your cat is of the snobby sort.
The cat hammock attaches easily to any glass surface with their powerful suction cups, and doesn't take up much space at all.
This inexpensive device will allow you to have more supervision of your cat and know that they aren't getting in trouble with the neighbouring cats!
If you have plenty of outdoor space and have a couple of trees in your backyard, you could also purchase a small outdoor hammock for your cat.
Lint Roller
How did this make it to the list you ask? As pet owners ourselves, we know how frustrating it can get when there is pet hair on your favourite couch, especially if you don't have time to clean them before your in-laws arrive!
Add this to your list for your next visit to the pet store and keep the nifty device handy at all times.

Dual Dog Treadmill
We've saved the best for last. If you're someone who can't be outdoors when it's freezing cold or dread taking your pup for a walk, we think we may have found a solution for you. The dual dog treadmill is an accessory for you and your best friend that not even the "working out" part can ruin.
This awesome invention consists of an exercise bike and a mini treadmill for your pooch. It's as simple as letting your pup step inside their enclosed treadmill and close the door behind them.
This way, no one escapes workout time!
We're your one-stop pet shop for all your pet supplies online. If you have any questions about our range of online pet supplies, get in touch with one of our friendly and experienced team members who are happy to go above and beyond for you and your furry friends.