Must Have Horse Accessories You Need for Your Horse
Author: Pet Station Date Posted: 10 November 2020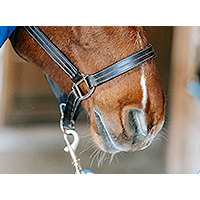 You've finally gotten your first horse, hooray! But this is just the start. To fully care for your horse, you will need some horse gears for you to enjoy the activity you bought it for, whether riding or driving.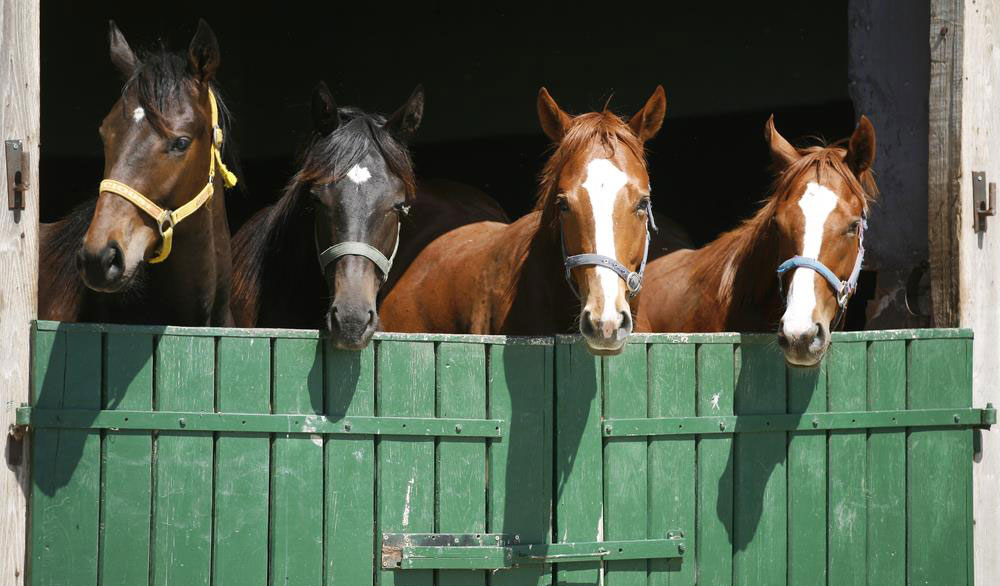 If you have a farm, you probably have most of the equipment you need. For example, you'll need some shovels, pitchfork, and wheelbarrow for cleaning up after your horse.
Don't worry; these equipment are just the same as what you use for gardening. However, some of the gears you'll need is specific for horses, such as a horse tack. You might need to look for a shop that sells horse gears if you still don't have any of those.
Horse gears like bits and briddles might be something that you're excited to buy before you even have a horse, but don't give in to this excitement. You need to wait to make sure that your horse will be comfortable and happy by giving it a custom fit one. For other items such as brushes, lead ropes, and buckets, you can purchase them ahead of time, so it's already ready when the horse arrives.
Apart from those, you should also have several weeks' supply of horse feeds and any horse supplements you decide to give your horse. Be sure to have the stable and fences ready. You will also need some bedding if you are putting your horse in a stable and access to a good supply of freshwater.
Here are the horse accessories you will need if you to take care of your horse and make sure you enjoy every activity you spend:

Horse Feeding
When it comes to feeding, you will need to have horse feeds, bins, hay, and horse feeding equipment. Make sure that there's an individual feeding pan for every horse, in case you have more than one. You'll also need a feed container that has a secure lid to prevent any rodents. This is to hold the horse feed. For the water, you'll need large buckets or water trough. If you live in an area that experiences freezing temperatures, you'll need to have a water heater or heated buckets.

Maintenance for Barn and Pasture
Apart from maintaining your horse nutritionally and physically, you'll also need to make sure to keep its surroundings clean. This is why you'll be needing a pitchfork, stable broom, wheelbarrow, and manure fork to make sure that its surroundings are clean. If you have a barn, you won't be needing to buy some of these, but if you're starting from scratch, be sure to have all those equipment. You will also need to ensure that the barn is safe by securing a fire extinguisher in case of any fire-related accident. Your horse also needs some proper lighting; if you have spare lightbulbs and extension cord, you can use those to set up some light. For the hay, feed, tack, and other supplies, you will need a secure dry place to store them in.

Horse Grooming
When you own a horse, you need to make sure that it is properly groomed. That's why you'll need to have some basic grooming equipment. You'll need some halter, lead ropes, hoof pick, curry comb, body brush, and mane comb. You also need to make sure that there are no flies around your horse. Make sure you have some fly repellent with you. An old washcloth will come in handy when you're grooming your horse if you live in an area with cold weather, ready some blankets to keep your warm.

Horse Riding
To make sure you enjoy every activity you do with your horse such as riding, you'll need to have the right horse gear. Before you buy any horse riding gear, you need to decide whether you want to ride either English or western. Once you have chosen, you can now determine what horse tack to buy. You need to buy the saddle after the horse to ensure that your horse comfortable and you have the right saddle fit. Apart from that, you'll need a saddle pad, bridle and bit, helmet, stirrups and stirrup leathers. Some optional horse riding gears: tendon boots, bell boots or any other leg support and protection for your horse.

Horse Driving
If you intend to use your horse for driving, you'll also need to have specific gears for it. You will need a harness with a bridle, but be sure to learn which type works best for the driving you wish to do. There are several types of harnesses, and choosing the right one will make the driving comfortable for you and your horse. You will also need a safe and sturdy vehicle, plus a driving whip and helmet to complete your gear.

Emergency Care
When you own a horse, you need to be ready for any emergency. Make sure that you have all the emergency information and gears you need if such an event occurs. The information should be easy to find. This includes numbers of veterinarian, farrier, and local animal control. You also need to have an emergency first aid kit in case your horse had an accident and help won't come immediately.

Treatments
If you experience rainy seasons, your horse is prone to thrush. Be sure to have treatment for thrush feet with you. If you experience dry spells, you will need to have a hoof moisturizer as it keeps your horse's feet from getting dry. Be sure to also keep a wound power on hand as horses are prone to cuts, scrapes, and minor injuries that don't necessarily need a veterinarians attention. Among all first aid preparations, powder form works best as it helps dry up any blood. Be sure to add this on the emergency kit.
Here at Pet Station, we understand that you always want what is best for your animals. That is why we only offer the best horse gears at competitive prices. You won't need to look for any horse gear outlet or where to buy horse gear near me because here at Pet Station, we got everything covered. Feel free to browse all our products and if you have any questions about our range of horse products, get in touch with our friendly and experienced team members who are happy to go above and beyond for you and your furry friends